pictures
I got mad at you because I didn't like your pictures. I was thinking about how I'm a bureacrat, I've worked very hard to get this wiki to the way it is, I'm the OWNER. But all you gave me was a litte spot in the corner. Some noob got more space then me. I got really mad, so I hid all your pictures where the public wouldn't see them. I thought you were the one being selfish, but I was. Sorry. I like Sthomas's generation 2 picture more, but it took him like 2 minutes to make it and it probably took you 2 hours. But, yours is okay.
-Mart456t
It actually took me 1 hour.
-Austinrocks
ok. But give everybody the same amount of space in your pics.
-Mart456t
The people can let me know. Sorry
-Austinrocks 
Sure you can! Anything to help would be fine by me!
-DrewStick
HOLY COW, man your fast when you edit!
-DrewStick
Edited a lot yesterday.
-Austinrocks
Sure you can animate them! Just don't give all the credit to yourself >_>
-DrewStick
New Club Penguin Official meeting every Now and then...
Ok! So I haven't had much gone to some Club Penguin Meetings that I, myself official decided to have every weekend and/or weekdays , So I've decided that now i have brought up an official Server meeting, so that I don't have to saywhat server to be on or in...
The Official Server that I have decided on Club Penguin is the Server "Slushy"...
Why? because since our favorite website for us to hang or chat is this wiki, and i think i need to say even though I don't have to, Slush Invaders Wiki and since it has the word Slush and the server I proposed is Slushy it kinda makes sense for this to be our meeting place on Club Penguin, Well I only talked to you because above the others, you're the only who (possibly) makes any sense around here...
Well i guess you should to the others about this, Especially Fanny and Sthomas.
Well since I don't much know about making Polls you should talk to someone who knows how so that a proper voting can ether approve or disapprove about this, Oh yeah! how many of us are still in this wiki (even thoughsome are not editing, this still counts though) because I just wanna make sure...
Hope I made my Point...
- Vincetick! :D
Hey! Dude! Thanks for the Membership Code!!! :D :D :D :D :D
By the way how long was that code? i mean was it a 1 week, 1 month? tell me! :D
Well thanks again! Can you add me on Club Penguin, The names Vincent 12!
Thanks again, Buddy! :)
- Vincetick! :D
Motion Tween
Hi, Austin, Fan here. I just wanna say to use the technique Motion Tween so you can move objects easily. We're having lessons about Macromedia so I know some very few techniques.
P.S. I make animation through Stykz which is awesome and a lot easier. The only problem is, you cannot put detailed background on it. 
Hi!
Hey whadup? I am following you're ways of animating :D and i came by to see how am i doing on this animating thing, this is my first animation:
JackStick Chasing Random Guys Over and Over Again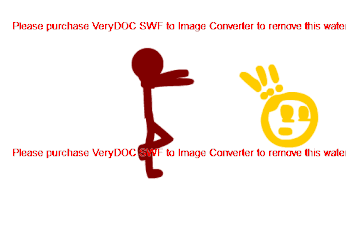 -Shaden
Hey Dude !!!
Hey Dude Check Out My Newgrounds !!!
C heck Out
Check out My Newgrounds
-Chakatan
:D 
I Like You Wiki Im Gonna Help !!!
- Chakatan 
Where are you?
Austin? Are you on in CP? if you are remember to always meet me and the others on the server Slushy when you have some time, ok dude? See ya there!
Dude? Are you still on this wiki? If you are, leave me a message in my Talk Page, ok?
- Vincetick! :D
You mean like one of the pets that are already posted or make your own? I'm not the one in charge. Remember, it's a article anyone can edit.
-DrewStick
Vincetick Wrote: Drew, i was talking to Austin about him going online in Club Penguin because i haven't heard from him in over a week now... and its not about the pets you're talking about. Whatever it is, though i dont get what you're saying here. What does it mean again? and its not an article, i just left Austin a message when hes live here, and leave me a message in my Talk Page when he is. Get it? You can come to Club Penguin with me if you want to, also Slushy is a server thre, not an article or whatever you're saying. Add me on Club Penguin by the way, my name is Vincent 12, obviously. :D
- Vincetick! :D