"
Life is like jumping into a tornado; you never know where you're going to end up.
"
 

— Me
Hi. Lawl. You are entering the home of TRS, the fab pengiun. Half serious, half psycho.
Who wants to see what Yosher looks like?
TO-DO LIST:
Work on BfS (specifically robot art) (Probably not gonna get to this anytime soon)
Finish character acceptance for Slushy Brawl Add last 8 in.
Calm down GN (I hope)
Make 2nd pic for Vince's Blog
Secret Project involving Stick Fighters Wiki (Another project discontinued)
Update my to-do list
Regain sanity
Wait for somebody to actually vote on my BfS 2 poll
Wait for BfS2 poll to end. Next vote wins.
Introduce the killer puppy's sister.
BEEEEEEÈEEEĖEEEĘEEEÊEEEEĒEËEEÉEE
Completely recover from a recent illness
Remove ice pick from computer
Use more catfaces
Clean up To-Do list.
Speak like caveman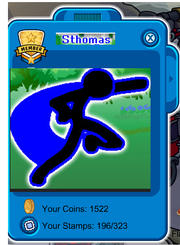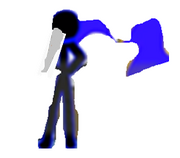 My Accomplishments!
The Real Sthomas is now an admin

The Real Sthomas is buddy's with Ultralord159 (The founder of this wiki)
The Real Sthomas is buddy's with Mart456t

The Real Sthomas has made a thousand edits

The Real Sthomas has made TWO THOUSAND edits!

The Real Sthomas has made THREE THOUSAND edits!!

The Real Sthomas has now made a whopping FOUR THOUSAND EDITS!!!!

The Real Sthomas has half retired from editing.

WOOT! 5,000 EDITS!

WOO HOO! 100 USERS VISITED MY USER PAGE!!!

6,000 and 7,000 edits. Getting close to 10,000!

My Top 5 Favorite Fighers.
1. you probaby guessed already, but in case you haven't, it is Sthomas.
2. Staddison. Stun bomb is a good way to target enemies.
3. Sthang. Power of the Pheonix!
4. Stick Waqas. That guy is a genius making missles out of paper!
5. Stick Luke. Even though he is not powerful in the game I give him a thanks because I never knew tomahawks even existed until I first saw this guy.
Free Gift!
Congratulations! You have made it to the bottom of this page! Enjoy your gift!