"
Life is like jumping into a tornado; you never know where you're going to end up.
"
 

— Me
Hi. Lawl. You are entering the home of TRS, the fab pengiun. Half serious, half psycho.
Friend List
Do not be startled if I forgot to put your name on here. Please notify me and I may put you on. Best friends are in bold.
Vincetick
The Fan of Wiki
The GTA Nerd
CyberMccloud
Seth Reuben
Chakatan
Scottick
Stkhen
Ahsuntry
Skpcboy
JamesLOB
Mart456t
Megaman1234
ZGamer
<poll>
Dogs or Cats? Dogs Cats BOTH!!!
</poll>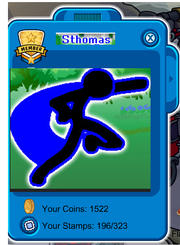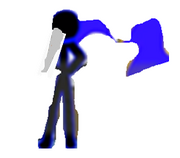 My Accomplishments!
The Real Sthomas is now an admin

The Real Sthomas is buddy's with Ultralord159 (The founder of this wiki)
The Real Sthomas is buddy's with Mart456t

The Real Sthomas has made a thousand edits

The Real Sthomas has made TWO THOUSAND edits!

The Real Sthomas has made THREE THOUSAND edits!!

The Real Sthomas has now made a whopping FOUR THOUSAND EDITS!!!!

The Real Sthomas has half retired from editing.

WOOT! 5,000 EDITS!

WOO HOO! 100 USERS VISITED MY USER PAGE!!!

6,000 and 7,000 edits. Getting close to 10,000!

My Top 5 Favorite Fighers.
1. you probaby guessed already, but in case you haven't, it is Sthomas.
2. Staddison. Stun bomb is a good way to target enemies.
3. Sthang. Power of the Pheonix!
4. Stick Waqas. That guy is a genius making missles out of paper!
5. Stick Luke. Even though he is not powerful in the game I give him a thanks because I never knew tomahawks even existed until I first saw this guy.
Free Gift!
Congratulations! You have made it to the bottom of this page! Enjoy your gift!