Slush Invaders Fanon Wiki

A fanon wiki created by the current owner, The Fan of Wiki. This is where fanon articles are currently transferred to avoid confusion with this wiki. The aforementioned wiki is currently under construction. But you can still help out! Click the picture to go there!
About
This wiki is about the Slush Invaders series. Here you can find game tips, character info, and story trivia. If you know anything about the series, why not help the wiki? This wiki is about the Slush Invaders in any way. Here you will find Glidedguy himself helping the wiki. If you want to join in with the creator himself, just join in with the fun of helping the wiki.
Featured Poll
Who's your favorite gun-wielding fighter?
Affiliates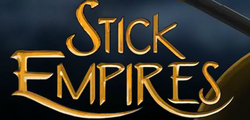 Hey! Check out the official Slush Invaders wiki affiliate: The Stick Empires Wiki!
Ad blocker interference detected!
Wikia is a free-to-use site that makes money from advertising. We have a modified experience for viewers using ad blockers

Wikia is not accessible if you've made further modifications. Remove the custom ad blocker rule(s) and the page will load as expected.