Template:Fanon
These is the Fields for the SI2T Tournament.They Will Be Updated from time to time
[Since i did not Finish the fields YET, After Match 2 of Each Division, It might go into a 3 day gap before the next fields may be posted ]
|====DO NOT VOTE YET====|
Division Amethyst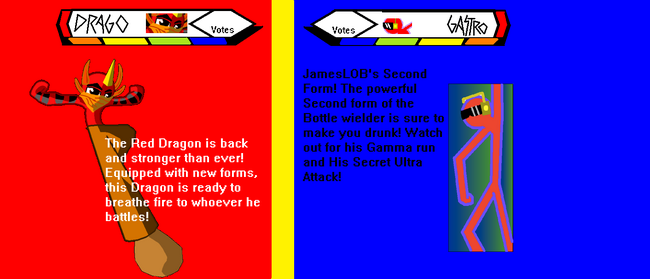 The Second Battle of The Amethyst Division, It's the Ultima form of James, GastroDude Versus the Fiery Myth: Drago!
Division Boron
The Second battle of the Boron Division, It's everybody's Firebreather Seth Vs the Ultimate Villan, Swarm!
Division Crystal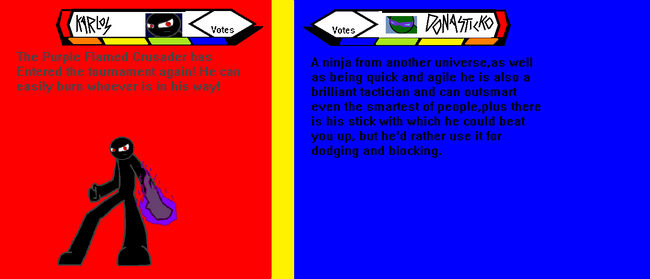 The Second Battle of the Crystal Division: It the Purple Flame Vs the Ninja!
Division Diamond
Division Emerald
Division Flame Aura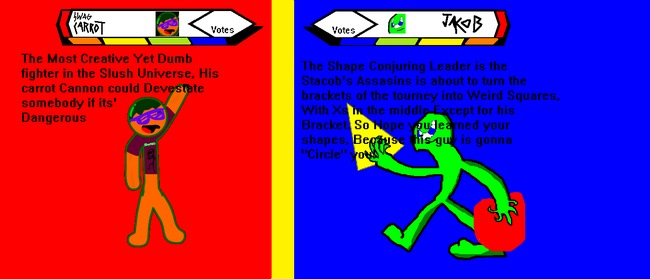 Division Garnet
Division Howlite
Ad blocker interference detected!
Wikia is a free-to-use site that makes money from advertising. We have a modified experience for viewers using ad blockers

Wikia is not accessible if you've made further modifications. Remove the custom ad blocker rule(s) and the page will load as expected.