Hey, there guys! Fan here! This is where you can find my favorite music! Mostly from my favorite bands and shows (movies?).
Okay, here it goes!
I'm a music lover (and sharp-memory ability)
In an early age, I was exposed in music by my father who also loves listening to his CDs. I also watch movies (mostly by Disney) a hundred times and subconsciously remembered how they deliver their dialogue (I can't understand English that time because I was two years old, duh). While growing up, I learn songs when someone turns on the radio in our car. Through radio, I learn many songs and stopped listening in year 2006. Since then, I began to exposed myself to the movies that have beautiful sountracks and listening to the CDs that have music tracks on it. Mostly, those CDs contains old songs ranging from 90's to early 2000's. I was only exposed to the songs that are played on my school programs when I was in elementary.
In 2010, I slowly began to open up to find new songs and listen to the radio again. And discovered Switchfoot, thanks to a cartoon tribute video which is now deleted on the internet.
In 2012, when I joined YouTube my ability to memorize any song in just one play begins to improve as I edit my video projects to YT. This ability helped me to find songs that are sometimes unrecognizable from the past years. By listening to "Angel With A Shotgun" by The Cab while editing Rise of the Guardians, I discovered that I have the ability to follow separate harmonies of the song by "moving effects" in my mind. This habit of following harmonies (and beat) makes me easier to remember any song of any genre.
I also love any genre, with the exceptional of rap (mostly) and heavy metal. The genre I love the most is Rock, specifically, Alternative Rock.
As for rap and death/heavy metal, I can withstand those genres but not on a repetitive way. It's kinda annoying. Especially the "da da da da da da da da-da-da" (that words though xD) part of a rap song without pausing and death scream (screech? xD) of the heavy metal song. Sometimes, rap is only part of a song which is fine with me, as long as it was making sense to me.
In soundtracks, I'm also getting goosebumps when it was either killer action or it REALLY fits to a character's(s's) emotions.
Bands and Artists
I will feature you my favorite bands and artists and their music! There is no particular order though.
Switchfoot
About this band: Switchfoot is a christian and grammy award winning band from San Diego, Los Angeles. The Foreman brothers (Jon and Tim), and Chad Butler are the founders of the band. Their first album "The Legend of Chin" is a success and proceed to strive in their early years. "New way to be human" and "Learning to breathe" albums are produced. Jerome Fontamillas (a half-american, half-filipino) joined by the 2003, before "The Beautiful Letdown" was released. On their next album, "Nothing Is Sound", Drew Shirley joined the group. "Oh! Gravity", "Hello Hurricane", "Vice Verses" and "Fading West" are the rest of their albums.
If I didn't discovered this band, my fandoms wouldn't exist on this very point. I might give in to this world's negative resistance (and have high possibility that I will commit suicide. Yeah, no kidding).
Favorite Songs (No Particular order)
Chem 6A (from "The Legend of Chin")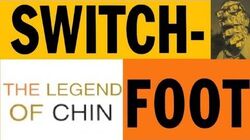 Though the song is silly in some ways, it is really relatable to anyone else. I mean, the song is about laziness and boredom, which is need be conquered as soon as possible.
Home (from "The Legend of Chin")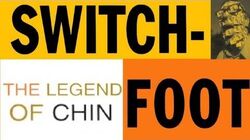 It became one of my favorite Switchfoot songs because of Jon expresses that he misses his hometown. For me, I miss the old me from the good old days where I ran freely. I can't bring this memories back anymore because I've come too far. Note this is not confused with "This is Home"
Dare You To Move
TBA
Learning To Breathe
TBA
Only Hope
TBA
Company Car
TBA
New Way To Be Human
TBA
Something More
TBA
Sooner or Later
TBA
Dare You To Move
TBA
Lonely Nation
TBA
Setting Sun
TBA
The Blues
TBA
Golden
TBA
Stars
TBA
We Are One Tonight
TBA
Awakening
TBA
Burn Out Bright
TBA
Circles
TBA
Head Over Heels (In This Life)
TBA
Let Your Love Be Strong
TBA
Oh! Gravity
TBA
Mess of Me
TBA
Your Love Is A Song
TBA
The Sound
TBA
Free
TBA
Hello Hurricane
TBA
Fireflight
Unbreakable
TBA
Stand Up
TBA
For Those Who Wait
TBA
What I've Overcome
TBA
Jamie Grace
You Lead
TBA
With You
TBA
Just a Friend
TBA
Hold Me
TBA
Imagine Dragons
Radioactive
TBA
Round and Round
TBA
I Bet My Life
TBA
Bleeding Out
TBA
It's Time
TBA
Gold
TBA
Shots
TBA
Demons
TBA
Onerepublic
Apologize
TBA
Counting Stars
TBA
I Lived
TBA
Fall Out Boy
I discovered this band back in May 2014 where I was still obsessed with How To Train Your Dragon. Well, it is an American Band formed in year 2001. I'm not actually a fan on most of their songs, though their songs are quiet catchy, like "Immortals" and "Just One Yesterday". Oh, this band reminds me of HTTYD, Big Hero 6 and Fullmetal Alchemist and Attack On Titan/Shingeki No Kyojin.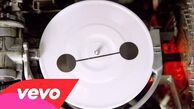 Immortals (Big Hero 6 OST)
Who says this song is not cool and awesome at the same time? I mean, it fits on a Disney/Marvel movie with a squishy, nurse robot.
It's (also) awesome for the scene where they built their suits to defeat Yokai...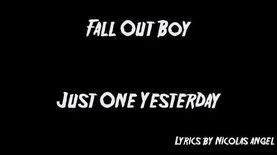 Just One Yesterday
This song is pretty catchy to me...as well the lyrics. Well, the lyrics means "destructive relationship", especially for a couple. Seriously, it's catchy but have a dark meaning behind this song. But I fall for this song HARD, I love every bit of it. I have to admit, the song is a little bit violence on it, especially at the first verse where he said "angels choking on their halos" and "see how dirty I get them pull their fragile teeth and clip their tiny wings". Yeah, better watch out, I'm obsessed with the song already despite of the message. O_O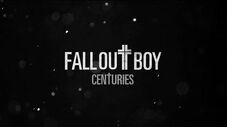 Centuries
I discovered this song when I was "rummaging" in 8tracks.com. I found this song on one of the playlist of "Legend of Korra" which really fit on the main character because of reincarnation. This song is awesome for words; it also explains something about the "frozen" youth. Yeah. That was the song says.
The Phoenix
TBA
My Songs Know What You Did In The Dark
TBA
Mighty Fall
TBA
Where Did The Party Go?
TBA
Miss Missing You
TBA
Death Valley
TBA
Young Volcanoes
TBA
Rat A Tat
TBA
Save Rock and Roll
TBA
Lorde
I am not really fan of hers, but still, her songs are quiet catchy (and awesome)... like the Fall Out Boy. I discovered this artist when watching Assassin's Creed Unity Trailer (the trailer is beyond its words tbh). Rediscovered the artist twice: first from my classmates and, second, when browsing tumblr about one of my favorite villains: Kuvira.
Glory and Gore
This song really fits on some villains, complex villains. Arg, there's a LOT of them. Also, it also fits in Chaotic (and Neutral) Good characters and Hunger Games! Well, the song explains itself and it was like talking to you.
I love the part when she and the choir says: "Glory and Gore. Go hand and hand". It's like some of my favorite characters are singing in the background. Especially the deep voice on the bridge of the song. O_O
Everybody Wants to Rule the World
TBA
Royals
TBA
Team
TBA
A World Alone
TBA
Jason Walker
Down
TBA
Echo
TBA
Shouldn't Be A Good Goodbye
TBA
Everybody Lies
TBA
Midnight Starlight
TBA
Waterflame
King Poseidon
TBA
Everyday Heroes
TBA
Field of Memories
TBA
Jumper (2013)
TBA
Commitment
TBA
Nightsquad
TBA
Run
TBA
Flight
TBA
Stalker
TBA
We the Kings
Sad Song
TBA
I Feel Alive
TBA
Phoenix Hearts
TBA
Any Other Way
TBA
Anime Songs
Courage (SAO II)
TBA
Ignite (SAO II)
TBA
Fairy Tail (Main Theme)
TBA
Advanced Generation Themes (Pokemon)
TBA
Songs from Miscellaneous Artists
Live like a warrior by Matisyahu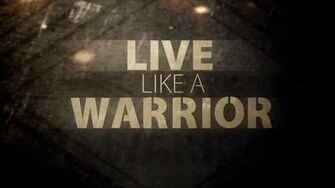 This SONG? This song is awesome and I can relate to it in so many ways (and also with the fictional characters I love :D). The song is all about the people with heavy burden hate you. You also need to let go of that of that burden because it keeps you pull down and you are unable to do anything. Keep encouraging people than to insult them because the people has a battle you know nothing about.
Jungle by X Ambassadors, Jamie N Commons
I discovered this song when I was listening to 8tracks (the playlist is about anti-heroes). Well, it's freaking awesome! :D It's like your being an awesome hero with this music playing on the background. :3
Ad blocker interference detected!
Wikia is a free-to-use site that makes money from advertising. We have a modified experience for viewers using ad blockers

Wikia is not accessible if you've made further modifications. Remove the custom ad blocker rule(s) and the page will load as expected.